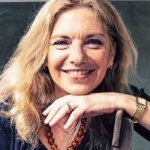 Former US President Theodore Roosevelt's practical words:
"Nothing in the planet may be worth having or well worth doing unless it indicates effort, difficulty.., pain. I've never in my life envied a human being who led a simple life. I've envied an excellent many individuals that led challenging life and led them well."
These good, words that are sensible could, regrettably explain away adverse conditions including "advance aging" since innovative aging is usually the outcome of backing off from doing the hard issues, particularly relating to the overall health of ours.
In everyday life, we're continually enticed to draw "the path of least resistance" since, well, it is the simplest and in most cases the fastest method. But simple doesn't translate to better nor will it translate to growth. Quick translates to sluggish. And even, with regards to the overall health of ours, idle translates to illness and advanced-aging.…